FlightAware Announces Plans for New Headquarters to Accommodate Growth
---
2017年08月10日木曜日 06時00分
Last updated 6 weeks ago.
---
Houston, TX (August 7, 2017) – FlightAware, the world's largest flight tracking data company, announced today that it will expand its global headquarters in Houston. The company currently occupies 12,000 square feet in Eight Greenway Plaza and will relocate to approximately 24,500 square feet on the 29th floor of Eleven Greenway Plaza later this year.
"The new space will accommodate our continued growth and will enhance our ability to support optimization and reliability in the aviation industry," said Daniel Baker, FlightAware founder and chief executive officer. "We're excited for a fresh, modern environment that reflects our passion for aviation and the services we provide."
Neil H. Tofsky, chief executive officer and Kevin D. Tofsky, vice president of Senterra Real Estate Group LLC represented Flight Aware in their lease negotiations. J.P. Hutcheson with Parkway represented the landlord.
Founded in 2005, FlightAware was the first company to offer free flight tracking services for both private and commercial air traffic and quickly gained worldwide popularity. Today aviation businesses rely on FlightAware for operational tools, real-time data, historical reports and data analysis.
FlightAware operates a network of over 13,000 ADS-B ground stations in over 160 countries and recently partnered with Aireon for space-based ADS-B data. The partnership creates a cost-effective solution for 100 percent global coverage. As a result of regulations introduced in response to industry challenges in locating missing aircraft, airlines are rapidly adopting ADS-B for global flight tracking.
The workplace is being designed by international architecture firm Gensler, with general contracting by Endurance Builders. It will feature stunning views of Houston and ample open space for collaboration. Senterra is also handling construction management for the project.
"FlightAware is a local entrepreneurial company which started as a hobby and grew into a wonderful Houston success story. The new space has bay depth configurations which makes it much more efficient. Based on their flight tracking services, the opportunity to obtain the highest floor available in the Greenway Plaza market place was critical in their final decision." said Tofsky Sr.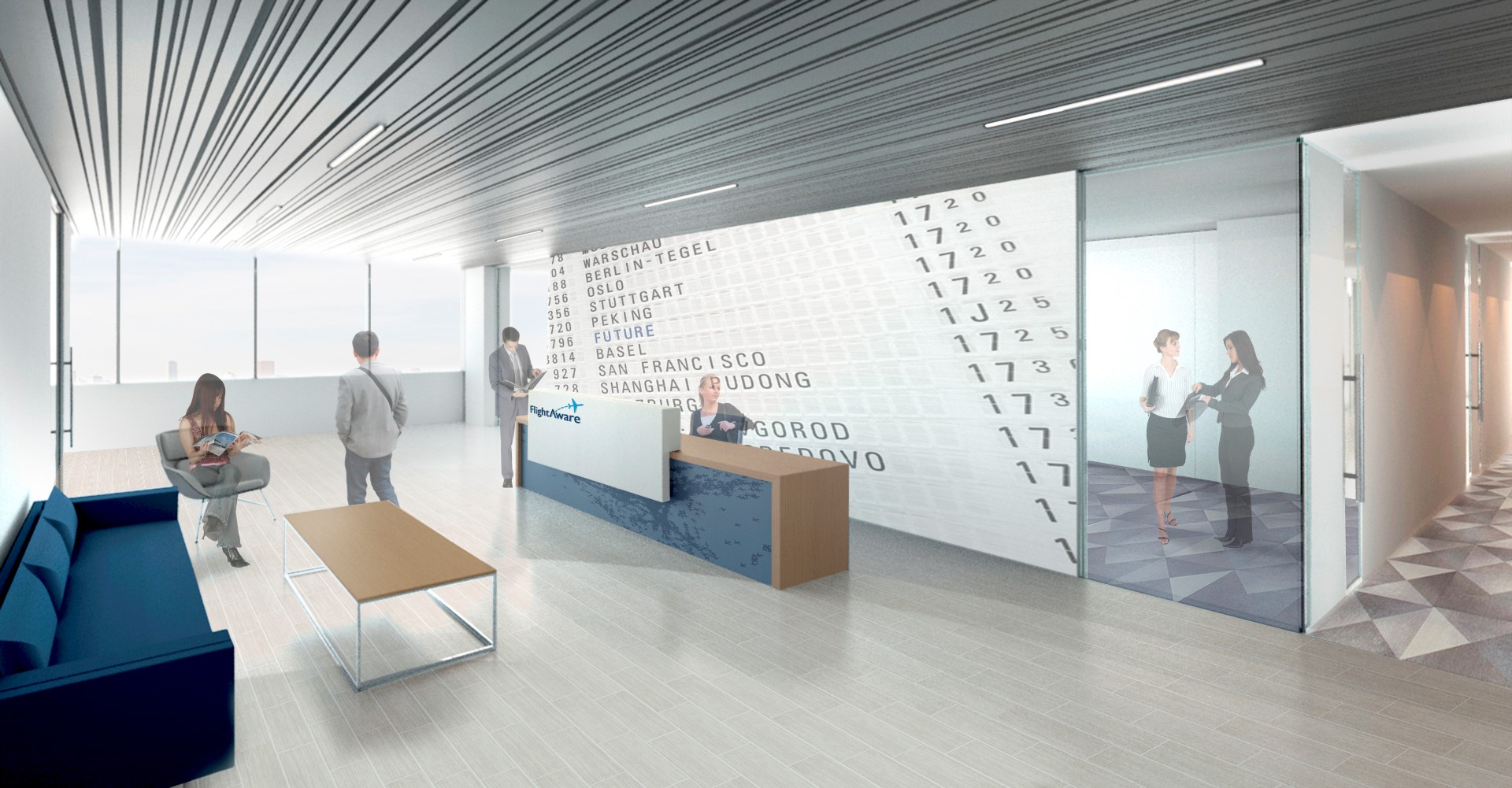 About FlightAware


FlightAware is the world's largest flight tracking data company and provides over 10,000 aircraft operators and service companies as well as over 12,000,000 passengers with global flight tracking solutions. FlightAware leverages data from air traffic control systems in over 55 countries, from FlightAware's network of over 13,000 ADS-B ground stations in over 160 countries, Aireon space-based ADS-B and using global datalink. FlightAware is privately held with offices in Houston, New York and Singapore.